Happy Tuesday!
I thought I would do something different today and recommend some of my favorite historical fiction series. I just eat up any books or shows that take place in a different time (honestly, I think I like to live vicariously…). There are so many good ones, but the following have really stuck with me. It is getting close to the end of the year and it is time to fill out that reading list for 2018!
Honestly, one day I wish to write my own novel, but I have an extremely difficult time starting. If anyone has some helpful tips please share!
These are in no particular order:
Poldark Series by Winston Graham (12 books total, I have read up to book #4)
Brought to life by the dreamy Aiden Turner on screen, the Poldark series has been an absolute classic since 1945 when the first was published. These novels show/ takes place in Cornwall during the years of 1783-1820. The Poldarks are an old aristocratic mining family of Cornwall. Our main character, Captain Ross Poldark, returns from fighting the in American revolution only to find out his father is dead, his lands mishandled and that the love he left behind is engaged to his cousin.
Throughout the story Ross feels sympathy and works hard for the lower classes. He even saves a poor, destitute girl from an abusive father and she will go on to change his life as he knows it. Throughout his adventures fighting for the common man, his friends, and to rebuild his life he comes across one of the greatest villains, George Warleggan. An upstart banker rising from nothing to new wealth with something to prove and he believe Ross is always out to get him. There are so many twist and turns, a great love story, and I learn a lot about the world of Cornwall in the 18th century. It focuses on the common man and the aristocrats, the culture of the time, the norms and morales, and you learn quite a bit about the mining culture and shipping. If you watch the show the scenery is just gorgeous! Please check out this series.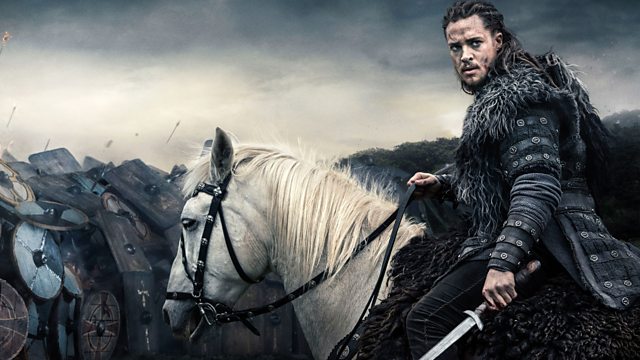 Last Kingdom/Saxon tales series By Bernard Cornwell (10 Books and I am currently reading #6)
Bernard Cornwell is seriously the man when it comes to historical fiction. This book series has also been created into a television series as well titled the Last Kingdom. It takes place during the reign of King Alfred of Wessex (9th/10th century) while England is being torn by Danish invasions. Wessex is the only part of, what will soon be called, England that is free from Viking rule. Our main character is Uhtred son of Uhtred and originally of Bebenberg in Northumbria. He is torn between two worlds: the christian world of his childhood and of Alfred (who he eventually is forced to serve) or of the pagan Danish world of his youth as he was raised by Vikings. He dreams of retaking Bebenburg which was stolen from him by his cruel uncle. But, he has much learning and many shield walls to fight through before that time comes. If you enjoy war novels this is a great series to read as Cornwell is a master at writing heroic battles. It also contains love and magic and tells the creation story of England all in one. It reads like an epic and honestly, Uhtred is a badass!!
Outlander series by Diana Gabaldon (so far nine books and I am currently reading #6)
Outlander is definitely my favorite show on television right now and I love the books as well. They combine fantasy, romance, and history (all of my favorite things) into one story. The story surrounds Claire Randall who is just reconnecting with her husband post World War II after he served in the British army and she as a nurse. They take a belated honeymoon in Scotland as her husband, Frank, researches his lost family connection. Yet, magic is in the air as Claire accidentally slips through the stone circle and falls into 18th century Scotland. As a 20th century woman she must make it through a strange world where she meets a highland by the name of James Fraser. Meeting Frank's ancestor Black Jack Randall is no treat as he is truly evil and brings her closer to Jamie. From here a story of great passion, romance, and adventure ensues while the threat of the great battle Culloden looms. Of course I love romance, but this novel is more than that. It touches on great moments in history and the everyday situations of the highlanders in a British controlled Scotland. Diana Gabaldon amazes me in her research and her attention to detail from the medicine that was used, the people/historical events, and the great adventure she creates.
The Cousins War Series by Philippa Gregory (6 novels, I have completed all)
This is a series that I read a while ago, but had triggered my interest in the War of the Roses for a long time. This is a series that focuses on the ladies (which is something I love about Gregory). Elizabeth Woodville, Jocasta Woodville, Margaret Beaufort, Anne Neville, Elizabeth Tudor (daughter of Elizabeth Woodville and mother of Henry VIII), and Margaret Pole each have their own novel. These series goes through the tumultuous time of Lancaster vs. York where scheming and war take center stage. It is hard to believe that many of these situations were real like the Princes in the Tower, Margaret Beaufort dedicating her life to the rise of her son Henry Tudor, and the fighting between brothers. It is full of drama, romance, war and schemes. Though I do not agree with all of Gregory's theories regarding what really happened during this time I can appreciate them for the sake of the novel. It is extremely fun to debate some of the mysteries that still remained unsolved today.
William Marshall series by Elizabeth Chadwick (4 novels and I have completed series)
This series is amazing and are some of the original novels that caused me to love medieval England/historical fiction. It has been a very long time since I have read these novels and I believe they definitely deserve a re-read. These books are a fictional version of the most famous knight William Marshal and his long life. He began as a penniless knight and rises to become a royal favorite and serves many famous characters such as Eleanor of Aquitaine, Richard the Lion-heart, and the disliked King John. He experiences so much turmoil yet embodies everything that a true knight should be. He was a real man, but is often a forgotten hero and is the original Lancelot.
The Century Trilogy by Ken Follett (completed)
This series spans three generations of interconnected families throughout the greatest events in the 20th century and spans from Europe to America. It begins through the drama of World War I and women gaining the right to vote in England. Then in the second books moves to World War II and in the third our characters live through the cold war and the civil rights movement. There are strong female and male characters that one is not soon to forget and it is extremely interesting to follow interrelated people. If you have read any other Follett books (he wrote my favorite of all time Pillars of the Earth) then you know that he truly writes epics. Pick up this series and you will not be able to put it down!