I was watching the open ceremonies for the Olympic games this past week and was introduced to an amazing woman. Agnes Keleti is the oldest living Olympic champion and turned 100 years old this year. She was a 10 times Olympic medalist and five of those were gold. She lived through a lot of difficulties during her life, but in the end she came out on top. I find her to be very impressive and I wanted to highlight her here.
Keleti was born on January 9, 1921 in Budapest Hungary. At age 16, she won the National Gymnastics Championships and was on the fast track for the 1940 Tokyo Olympics. Unfortunately, these games were cancelled due to the outbreak of World War II. Keleti has more pressing worries though than just missing her chance at the Olympics. She was Jewish and her country was now under Nazi occupation. In order to survive, she took the identity of a Christian girl (using false paperwork). She refused to wear the gold star that was required by the Nazi's to identify those with Jewish heritage. She managed to escape with the use of the false documentation and found safety in a remote village where she worked as a maid. Fortunately, she survived (her mother and sister did as well by going into hiding separately). Many of her family members (including her father) were not as lucky and lost their lives after being sent to the Auschwitz concentration camp. I cannot imagine how terrifying this would have been and how brave she was to take these risks in order to survive.
At 27, Keleti prepared to compete at the London 1948 Olympic games, but was injured and was unable to compete that year. It was not until she was 31 that she finally got her chance at the 1952 Helsinki games. At 31, she would have been one of the oldest gymnasts. Gymnastics is a sport where it is more difficult to compete in the elite level as one ages. The average age of the athletes at the time was 23 years old (today the average is 19 years old). Despite this "disadvantage," she won 4 medals (including one gold in the floor exercise). Yet, Keleti was not finished.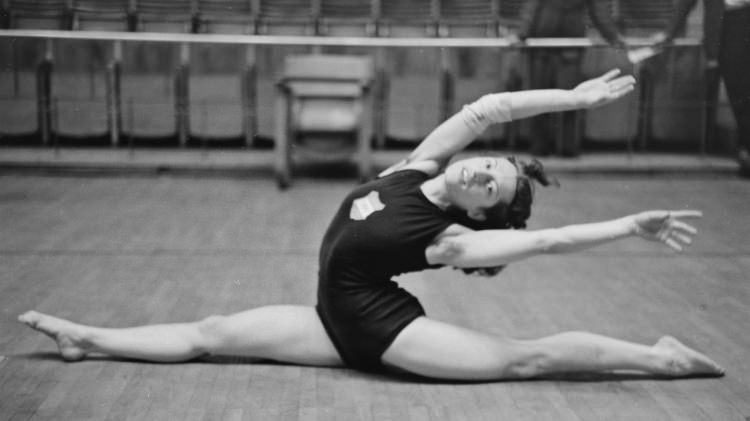 At age 35, she competed at the 1956 Olympic games in Melbourne. By the end, she was the most successful athlete of those games. She won six medals in total with four of these being gold. She won gold in the floor, bars and balance beam individual events and placed second in the all around competition. At the time, she was the most decorated athlete. During these games, the Soviet Union invaded Hungary (her home country) and she had to seek political asylum in Australia. She remained there the rest of the year and helped coach Australian gymnastics.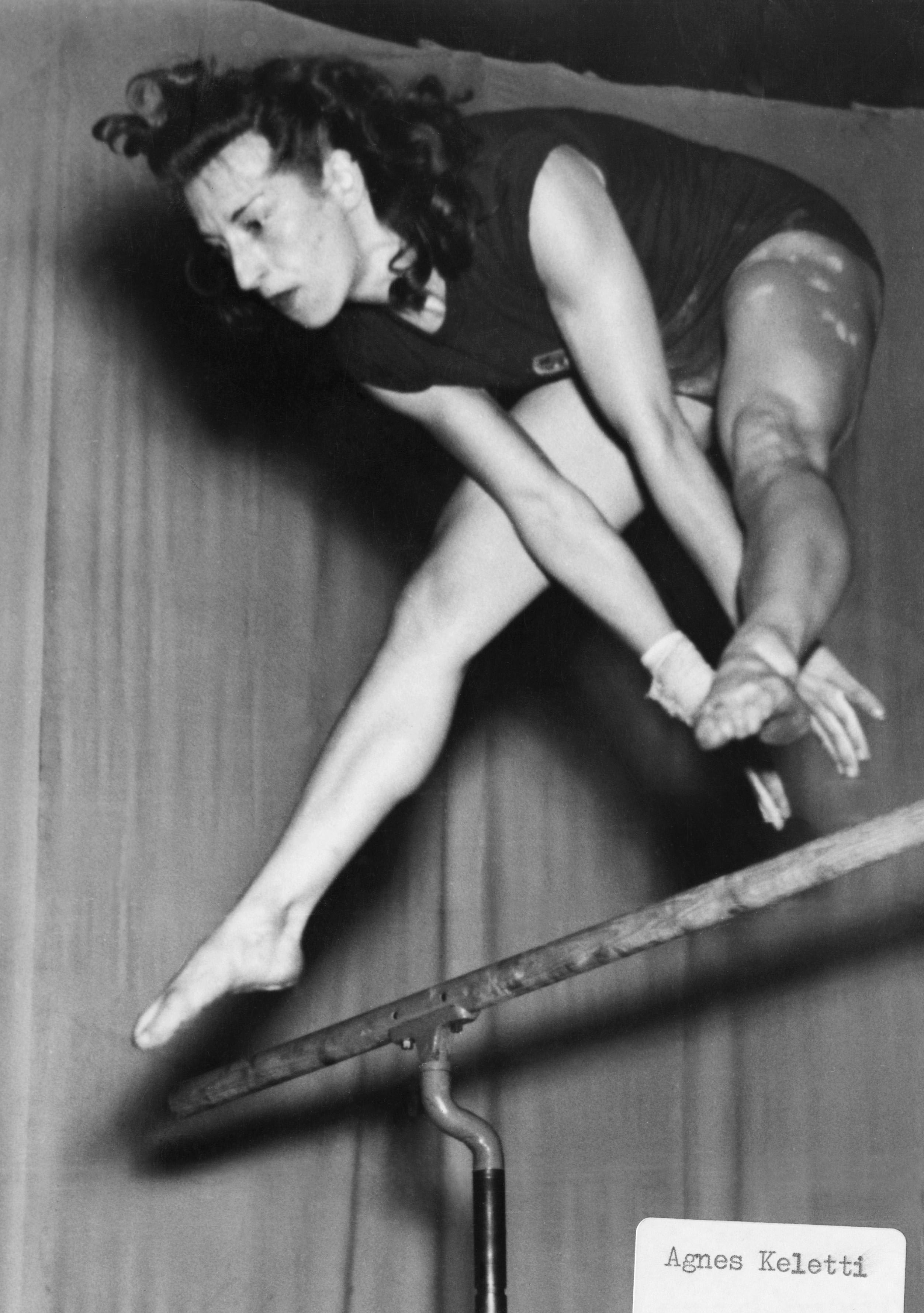 In 1957, she moved to Israel. She did not return to Hungary until 2015. In Israel, she married and had two children. She worked as a physical education teacher and helped coach and advise Israel's national gymnastics team until the 1990s. Besides her Olympic accomplishments, she won the national championships nine times more before retiring in 1956. In 1954, she became world champion in uneven bar. She has been inducted into the Jewish Sports Hall of Fame, the Hungarian Sports Hall of Fame, the International Women's Sports Hall of Fame, and the International Gymnastics Hall of Fame.
Keleti's life has been incredible and she is such an amazing woman. She has shown her strength and perseverance as she lived through much hardship, but still managed to accomplish her goals. She is still finding the joys in life at 100 years old.
Sources:
https://olympics.com/tokyo-2020/en/news/agnes-keleti-the-incredible-life-of-the-worlds-oldest-surviving-olympic-champion
https://olympics.nbcsports.com/2021/01/09/agnes-keleti-gymnast-oldest-olympian/